ENGAGING YOUR CUSTOMERS BY ENERGIZING YOUR BRAND
Energy Resources' mission is to build your brand and grow your business through strategic face-to-face engagement with your customers.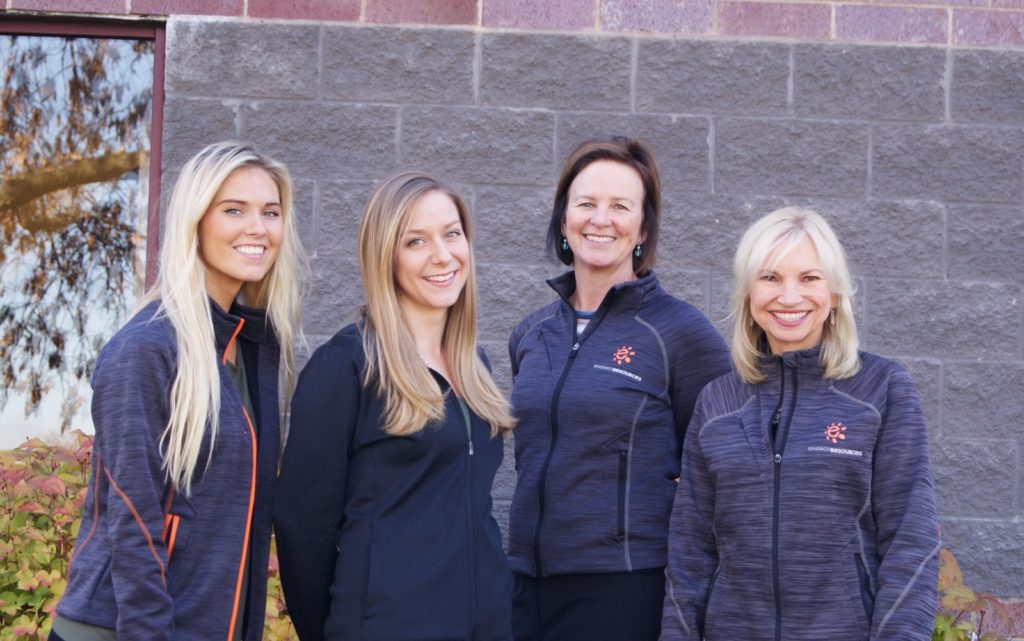 "For the past 6+ seasons, the Saints have had the pleasure of working with Energy Resources and their team! Their staff is always on time, easy to work with, flexible, professional and energetic. From the beginning, Energy Resources has always over-delivered by bringing unique ideas to engage and entertain our fans, adding to the FUN of each ballgame."   
-Tyson Jeffers
Director of Corporate Sales
"Each member of the Energy Resources team is a true professional who made the game-day activation process efficient and reliable. Our expectations were exceeded and we look forward to the opportunity to work with their team again."
– Troy Ergenbright 
Sr. Director of Business and Team Operations
Clovis, New Mexico City Center
"With the industry of energy continually changing and expanding, it's nice to know there are folks in the know who will travel to Clovis to keep us informed. Energy Resources is the total package! My team and I love planning and hosting events with them as they are professional, fun, and community-minded."  
– Misty Bertrand
Twin Cities Jazz Festival
"I have worked with Energy Resources for many years and I know I can always count on them to be organized, professional and proactive. In the experiential marketing business there are so many moving pieces and brand onsite activations require a solid plan and game time creativity and flexibility. ER always exceeds my expectations."
– Mary Fesnske
"Energy Resources is an amazing partner for our community and has been wonderful to work with in the various events and projects MainStreet  Roswell implements in our downtown district. They are professional to work with, but also very warm and supportive. They truly care about our community and have worked alongside our organization to help make a positive difference for Roswell."
– Kathy Lay
"The members of the Energy Resources team are true professionals in their field with great attitudes that make the event planning process smooth and easy.  They always exceed my expectations on event day and remove the stress from the process."
– Caroline Mehlhop
"Working with Energy Resources on our community events is always a great experience.  They are professional and easy to work with."
– Elisabeth Jackson
"Our 8th Annual Fired Up Community Festival was terrific again this year.  One of the reasons why our 4,000+ attendees enjoyed it so much was due to the wonderful job and positive energy brought to this event by Energy Resources. We loved their friendliness and professionalism!"
– Gail Houser
"Having worked with the great team at Energy Resources the past several years, I can state with certainty they are a pleasure to work with and professionals to the core. Event planning and execution can be stressful, but when I'm working with Energy Resources, that is one aspect I never have to worry about."
– Renee Appel Mattson
"We've partnered with Energy Resources on dozens of events over the past several years and are consistently impressed with their creativity, flexibility and professionalism!"
– Laura Roller
Senior Manager, Corporate & Foundation Relations
Roosevelt County Chamber of Commerce
"We treasure our relationship with the marketing team from Energy Resources. They have been a joy. They're professional, informative and easy to work with at our events."
– Karl Terry
Are you ready to energize your brand?
Let's talk.
We are a strategic solution-based event marketing company. We manage all facets of reaching your customers with your branding at events.
Energy Resources' mission is to build your brand and grow your business through strategic face-to-face engagement with your customers.
Website by Taylor Tachovsky